Change the Way you Try, Buy and Fly (AIX Singapore Press Release)
3rd November 2016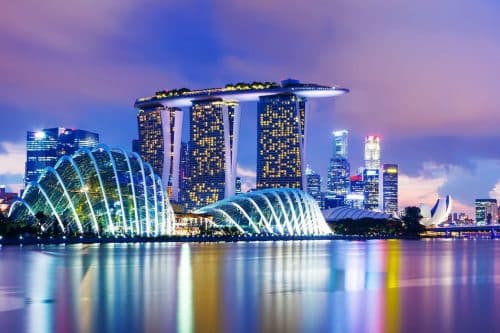 At 2016's AIX Asia show at the Marina Bay Sands Hotel in Singapore, we revealed an array of innovations designed to enhance the way airlines and OEMs try, buy and fly aircraft seats. Building from our unprecedented start-up success, this show saw the unveiling of new options & seat models, the 'Hawk Experience App', and a bespoke styling service. These are the next steps in our drive to use real and measured innovation to deliver the most complete and competitive seating package on the market.
New Hawk Models and Options
The show saw the launch of a range of models, options and services that expand on the Hawk platform. We revealed an automotive-style range of packages and options designed to suit the individual needs of airlines today. The focus of the show again remained the Hawk SR (short range) model. On display were 3 differently configured Hawk SR (Short Range) seats:
An entry-level model featuring a fixed, ergonomically optimised seatback and e-leather trim
A mid-range model featuring recline, leather trim and Mirus signature air-circulation system
A high-end model, featuring an exclusively designed and integrated USB, plush headrests and Alcantara trim accents.
Technology – The Hawk Experience App
Alongside this, Mirus also launched the Hawk Experience, an automotive / interior-design-inspired application that enables users to configure and contextualise their own Hawk seats. This app also features Augmented Reality (AR) technology, allowing you to view your Hawk seat using a physical target. 
Bespoke Styling Services – Enhanced Brand Embodiment
We also launched a styling service that places increased focus on incorporating customer brands into its products. We are working in partnership with Drive Design, a renowned UK design house. Drive has a strong pedigree in a range of design applications, from automotive concept design through to digital media. Their outstanding creative heritage in the automotive world enables us to offer bespoke design solutions to embody unique brand requirements.